Culturescapes December 2017
A collection of culturescapes December 2017.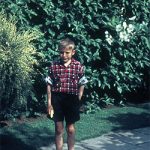 Jens Christian Top - born 1950 in Denmark - autor
Related Posts
During a break in preparations for a short fiction film "Roland Tempel og hushjælpen" I shot Read more!

Swedish cinematographer Dan Holmberg shooting a scene for "Under Heaven and Water" ("Under Read more!

In the summer 1971 I joined a group travel to Moscow and Leningrad - now Sct. Petersburg.
Read more!