Culturescapes December 2017
A collection of culturescapes December 2017.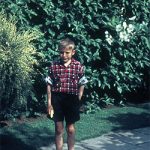 Jens Christian Top - born 1950 in Denmark - autor
Related Posts
During a break in preparations for a short fiction film "Roland Tempel og hushjælpen" I shot Read more!

Interior design with spiral staircase from late 70´ties in now abolished Ribe County Seat, Ribe, Read more!

When the sun had set the other day corn fields were harvested around my home. It reminded me of Read more!