Culturescapes December 2017
A collection of culturescapes December 2017.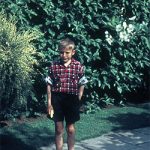 Jens Christian Top - born 1950 in Denmark - autor
Related Posts
Two strong and naked men are holding the corner of a tenement house in Fredericia, Denmark. The Read more!

In 1994 I took this selfportrait of Hanne and myself. At that time we enjoyed three dimensional Read more!

When the sun had set the other day corn fields were harvested around my home. It reminded me of Read more!