Culturescapes December 2017
A collection of culturescapes December 2017.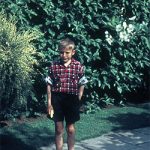 Jens Christian Top - born 1950 in Denmark - autor
Related Posts
Henning Larsen Architects has designed this university campus building - erected 2014 in Read more!

Bananas on shelves in a Netto supermarket, Sædding, Esbjerg, Denmark - like notes in a musical Read more!

In the summer 1971 I joined a group travel to Moscow and Leningrad - now Sct. Petersburg.
Read more!