Culturescapes December 2017
A collection of culturescapes December 2017.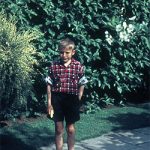 Jens Christian Top - born 1950 in Denmark - autor
Related Posts
In 1981 I photographed Islandic actor Arni Petur Gudjonsson in Copenhagen with a Polaroid SX 70 Read more!

As an alternative and opposition to a local plan from 1988 for a new national football stadium Read more!