University campus
Henning Larsen Architects has designed this university campus building – erected 2014 in Kolding, Denmark.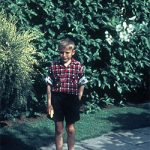 Jens Christian Top - born 1950 in Denmark - autor
Related Posts
Interior design with spiral staircase from late 70´ties in now abolished Ribe County Seat, Ribe, Read more!

When the sun had set the other day corn fields were harvested around my home. It reminded me of Read more!

A quarter scale - but complete copy of the Statue of Liberty in New York was donated to the city Read more!