Rococo altar
Saw this Rococo altar in Kliplev Church on my way to Sønderborg, Denmark.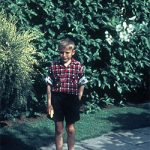 Jens Christian Top - born 1950 in Denmark - autor
Related Posts
That´s what I saw, when a bag of blackcurrants thawed in a pot on the stove.

Read more!

Two strong and naked men are holding the corner of a tenement house in Fredericia, Denmark. The Read more!

Ribe is the oldest town in the kingdom of Denmark. This gate - found in guesthouse Postgården, Read more!