Rococo altar
Saw this Rococo altar in Kliplev Church on my way to Sønderborg, Denmark.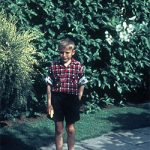 Jens Christian Top - born 1950 in Denmark - autor
Related Posts
In the summer 1971 I joined a group travel to Moscow and Leningrad - now Sct. Petersburg.
Read more!

A reference on billboards in 2nd arrondissement of Paris to Centuria - the prophecies of Read more!

When the sun had set the other day corn fields were harvested around my home. It reminded me of Read more!