Rococo altar
Saw this Rococo altar in Kliplev Church on my way to Sønderborg, Denmark.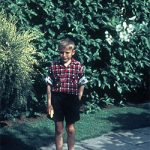 Jens Christian Top - born 1950 in Denmark - autor
Related Posts
Exhibits December 2nd - January 14th, 2017 with members of Danish Visual Artists in Read more!

In the summer 1971 I joined a group travel to Moscow and Leningrad - now Sct. Petersburg.
Read more!

As an alternative and opposition to a local plan from 1988 for a new national football stadium Read more!