Rococo altar
Saw this Rococo altar in Kliplev Church on my way to Sønderborg, Denmark.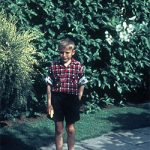 Jens Christian Top - born 1950 in Denmark - autor
Related Posts
The other day I went to the port of Esbjerg, where a lot of people exhibited their works in Read more!

Early in 1978 I exposed a slide of  the houses in Strandgade, Christianhavn, Copenhagen before Read more!

This row of discarded water closets was seen in the village Fåborg, Varde, Denmark.
They Read more!