Rococo altar
Saw this Rococo altar in Kliplev Church on my way to Sønderborg, Denmark.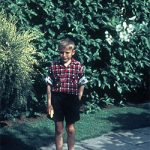 Jens Christian Top - born 1950 in Denmark - autor
Related Posts
A quarter scale - but complete copy of the Statue of Liberty in New York was donated to the city Read more!

This row of discarded water closets was seen in the village Fåborg, Varde, Denmark.
They Read more!

That´s what I saw, when a bag of blackcurrants thawed in a pot on the stove.

Read more!